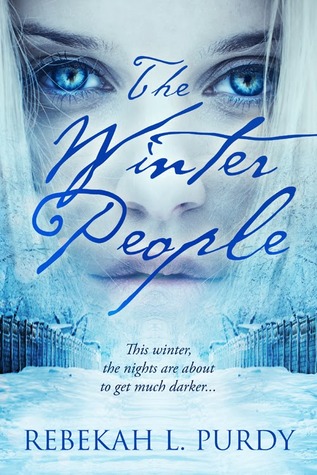 Published: February 11th, 2014
Publisher: Doubleday
Pages: 317
Copy: Library
Summary: Goodreads
The New York Times bestselling author of Promise Not to Tellreturns with a simmering literary thriller about ghostly secrets, dark choices, and the unbreakable bond between mothers and daughters . . . sometimes too unbreakable.

West Hall, Vermont, has always been a town of strange disappearances and old legends. The most mysterious is that of Sara Harrison Shea, who, in 1908, was found dead in the field behind her house just months after the tragic death of her daughter, Gertie. Now, in present day, nineteen-year-old Ruthie lives in Sara's farmhouse with her mother, Alice, and her younger sister, Fawn. Alice has always insisted that they live off the grid, a decision that suddenly proves perilous when Ruthie wakes up one morning to find that Alice has vanished without a trace. Searching for clues, she is startled to find a copy of Sara Harrison Shea's diary hidden beneath the floorboards of her mother's bedroom. As Ruthie gets sucked deeper into the mystery of Sara's fate, she discovers that she's not the only person who's desperately looking for someone that they've lost. But she may be the only one who can stop history from repeating itself.
Calling all fae fans. You don't want to miss this one. Without rehashing the complete story, the highlights are - Salome has sever phobias about winter. Enter 3 (yep three) guys, Colton, Nevin and Gareth, who all claim to have her best interest at heart. You just know that she is going to end up with one of them, but which one ? I called it fairly early on and got it right. There is a family curse here, that family members are forbidden to talk about, and Salome must solve the puzzle on her own. Kudoz to Salome for eventually working out the mystery, 'cuz I couldn't, at least not completely anyway.
To be honest I think one of the very few things I didn't like about this one was the main characters name. Salome sounded just a little too exotic for the setting of the story for me, but I did enjoy the character.
I loved hearing about the fae and I loved watching Salome trying to conquer her phobias. I was a little puzzled occasionally by what seemed a little like over-reaction, but then I've never had voices in my head, have you? I would like to have seen a little more reaction from the fae when Salome forgot to leave out te food and trinkets, after all it was made out to seem incredibly important tin the beginning, but I don't remember any consequences when she didn't do it.
This was a lovely mystery to unravel, the hot guys were really gorgeous, the romance was nicely handled, and all in all I really enjoyed it. A must-read for fans of April-Lynne Pike 's 'Wings' series.
NOTE Did anyone notice that I had the wrong book cover up for about a month? I guess I was having a bad day. Sorry Ms. Purdy.