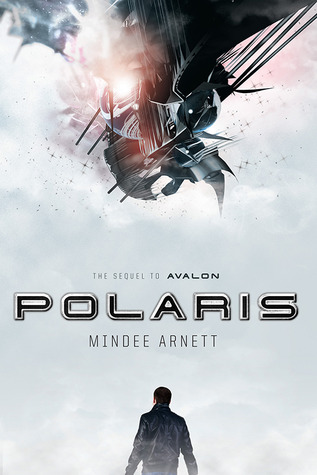 Published: January 20th, 2015
Publisher: Balzer and Bray
Jeth Seagrave and his crew of mercenaries are pulled into one last high-stakes mission in this breathtaking sequel to Mindee Arnett's Avalon, which SLJ called "an exciting piece of science fiction that keeps up its energy from beginning to end" in a starred review.

Jeth Seagrave and his crew are on the run. The ITA, still holding Jeth's mother in a remote research lab, is now intent on acquiring the metatech secrets Jeth's sister Cora carries inside her DNA, and Jeth is desperate to find the resources he needs to rescue his mother and start a new life outside the Confederation. But the ITA is just as desperate, and Jeth soon finds himself pursued by a mysterious figure hell-bent on capturing him and his crew—dead or alive.

With nowhere to run and only one play left, Jeth enters into a bargain with the last person he ever thought he'd see again: Daxton Price, the galaxy's newest and most fearsome crime lord. Dax promises to help Jeth, but his help will only come at a price—a price that could mean sacrificing everything Jeth has fought for until now.
'Polaris' was a wonderful follow-up to 'Avalon' which I read last year, but for some reason don't appear to have reviewed, although I'm not sure why. I absolutely loved 'Avalon' and am happy to report that 'Polaris did not disappoint. In fact, it may even have been better.
Ms Arnett manages to give her characters great depth and emotion and although there is romance in the book, it takes a back seat to the story, which is both complex and engrossing. The various characters that make up the crew are a family, by circumstance if not by blood, and they display all the characteristics of a true family. They care for each other even while they are arguing and despite everything that happens are there for each other when needed. The technology is new and frightening in its possibilities and never seems too far-fetched or unreal.
The story takes off almost immediately and continues at breakneck speed right to the very end. Just when the kids appear to get a break, something happens and they are knocked right back down again. The reader is never quite sure what is going to happen next.
This book is one of a rare kind in YA - a good science fiction book and i
s a completely thrilling read that sucks you in and spits you out at the end. I highly recommend it - even if you think you don't like SF.