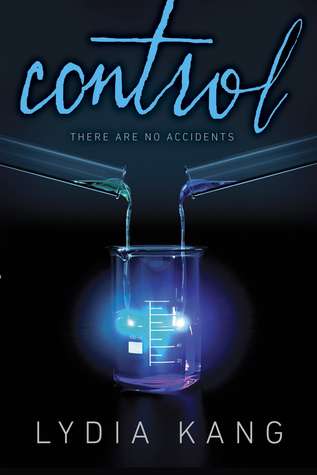 Published: December 2013
Publisher: Dial books for Young Readers
Pages: 393
Copy: Library
Summary: Goodreads
When a crash kills their father and leaves them orphaned, Zel knows she needs to protect her sister, Dyl. But before Zel has a plan, Dyl is taken by strangers using bizarre sensory weapons, and Zel finds herself in a safe house for teens who aren't like any she's ever seen before—teens who shouldn't even exist. Using broken-down technology, her new friends' peculiar gifts, and her own grit, Zel must find a way to get her sister back from the kidnappers who think a powerful secret is encoded in Dyl's DNA.
A spiraling, intense, romantic story set in 2150—in a world of automatic cars, nightclubs with auditory ecstasy drugs, and guys with four arms—this is about the human genetic "mistakes" that society wants to forget, and the way that outcasts can turn out to be heroes.
I've said it before and I'm sure I'll say it again, but I love it when I discover a book at work that seems to have missed my orbit completely and then I end up loving it. It looks as though the second book in the series 'Catalyst' came out in March of this year, but I haven't managed to find a copy of it yet.
Control is just a little bit strange, with shades of 'Steelheart', without all the fuss and fanfare, and a slight nod to X-men. What I'm talking about is kids with 'powers', but no superhero vibe - they have some odd physical abnormalities as well. I absolutely loved the diversity of the characters - Vera, who is green and has an affinity for plants; Hex, who has an extra pair of arms; Wilbert who has a second head/brain and doesn't have to sleep conventionally; Cy, who has an affinity for healing and Zel, our protagonist, who seems not to age or grow. The bad guys are equally fascinating. Micah, Tegg, Blink and Caliga and our mastermind SunAj, who gave me the heebee jeebees! I am constantly in awe of authors who have the imagination to come up with such completely individual characters.
The story trots along at a steady pace with several exciting incidents that get the heart racing and the synapses firing. I just loved Zel's determination to get to the bottom of things and I enjoyed her relationship with Cy, with all it's ups and downs and insecurities. There is a fair bit of science in the book as we are trying to find out what is in Zel and her sister Dyl's DNA, but it made sense most of the time and I didn't find it too boring.
There is a great mystery, great romance and great characters and I for one can't wait to see Catalyst. Your either going to love this one, or hate it - there doesn't seem to be a lot of middle ground here. Me - I loved it.